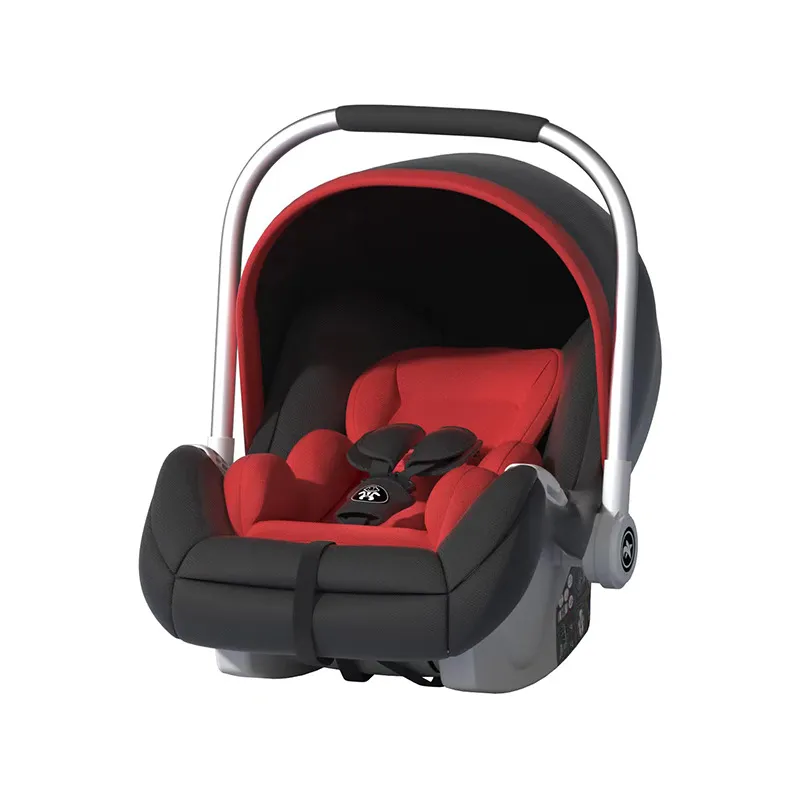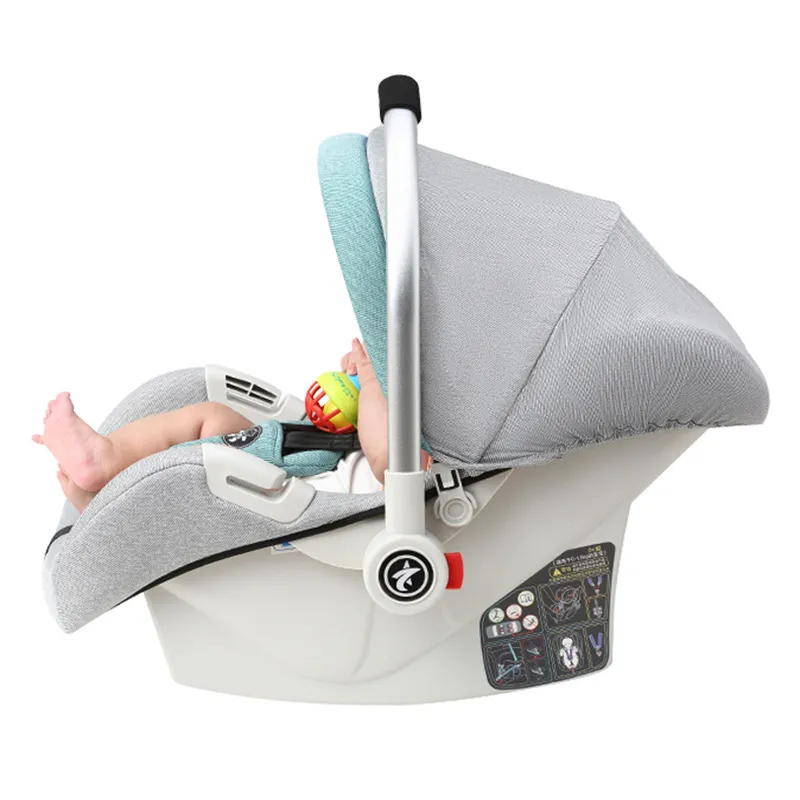 C001 Baby car car folding safety seat
Rs.18,745
Rs.25,675
Product Description:                                                            Foldable Design: The C001 Safety Seat features a unique foldable design that makes it incredibly convenient for parents. When not in use, it can be easily folded up, saving space in your car or storage area. Premium Safety: Safety is paramount, and this safety seat is built with multiple safety features to ensure your child's protection. It includes a sturdy frame, side-impact protection, and a five-point harness system to secure your child in place. Adjustable Recline: The seat comes with adjustable recline positions, allowing you to find the perfect angle for your child's comfort. This feature is especially useful for long journeys or when your child needs to nap during the ride. Easy Installation: Installing the C001 Safety Seat is a breeze. It is equipped with a user-friendly installation system that ensures a secure fit in your car. Clear and concise instructions make it easy for parents to set up the seat correctly. High-Quality Materials: The seat is constructed using premium, durable materials that are easy to clean and maintain. The fabric is both comfortable and safe for your child's delicate skin. Compact and Portable: Thanks to its foldable design, this safety seat is highly portable. You can easily transfer it between vehicles or take it on trips, ensuring your child's safety wherever you go. Sleek Design: The C001 Safety Seat features a modern and sleek design that complements the interior of most cars. It comes in a variety of colors to suit your personal style. Approved Safety Standards: Rest assured that this safety seat complies with all safety regulations and standards. It has been rigorously tested to meet the highest safety requirements, ensuring your child's well-being on the road.COLOR MAY VARY
Baby Love Carry Cot
Rs.23,695
Rs.28,945
Product Description:                                                            Safe and Secure: The safety of your precious little one is paramount, and the Baby Love Carry Cot ensures just that. It comes equipped with a sturdy, well-padded interior to cradle your baby comfortably during transport. The integrated safety harness ensures your baby stays securely in place, preventing any accidental slips or movements. Easy Portability: This carry cot is designed with convenience in mind. Its lightweight construction and ergonomic handles make it easy to carry, whether you're strolling through the park, visiting friends and family, or simply moving around your home. The carry cot's compact size allows it to fit snugly into most vehicles, making it a great choice for on-the-go parents. Multi-Functional: The Baby Love Carry Cot is not limited to just transportation. It can serve as a cozy sleeping space for your baby, thanks to its soft and supportive mattress. Whether you're at home, at a friend's place, or on vacation, your little one can rest comfortably in their familiar carry cot. Aesthetically Pleasing: The carry cot boasts a sleek and modern design that is sure to turn heads. Its neutral color palette and clean lines blend seamlessly with any nursery or travel gear, making it a stylish accessory for fashion-conscious parents. Easy to Clean: Parenthood can get messy, and that's why the Baby Love Carry Cot features removable and washable covers. Keeping your carry cot clean and hygienic is a breeze, ensuring your baby always has a fresh and inviting space. Quality Materials: Baby Love takes quality seriously. This carry cot is crafted from durable, non-toxic materials that meet the highest safety standards, providing you with peace of mind as you nurture your child. Adaptable: As your baby grows, the carry cot remains useful. It can often be transformed into a baby seat or rocker, extending its usability well into your child's infancy.   
Baby Carry Cot Junior
Rs.18,795
Rs.24,945
Product Description:                                                            Safe and Secure: The Baby Carry Cot Junior is crafted with safety as a top priority. It features a sturdy and durable frame that ensures your child's stability and protection during transportation. The cot comes with a secure harness system to keep your baby snug and safe. Comfortable and Cozy: The interior of the cot is designed with plush, soft padding to provide a comfortable and cozy environment for your baby. It's perfect for naps or when your little one needs a peaceful place to rest. Portable Design: This carry cot is incredibly portable, making it easy to transport your baby from one place to another. Whether you're going for a short walk, visiting friends and family, or taking a road trip, the lightweight design and convenient carrying handles make it a breeze to move your baby around. Multi-Functional: The Baby Carry Cot Junior is not just for carrying babies. It can also serve as a convenient changing station when you're out and about. This multi-functional feature adds to its value as an essential parenting tool. Stylish and Appealing: With a modern and stylish design, the Baby Carry Cot Junior is aesthetically pleasing and complements various parenting styles. It comes in a range of attractive colors and patterns to suit your preferences. Easy to Clean: Babies can be messy, but cleaning the Baby Carry Cot Junior is a breeze. Most models come with removable, machine-washable covers, ensuring that it stays fresh and hygienic. Longevity: The Baby Carry Cot Junior is designed to grow with your child. Many models are suitable for infants and toddlers, so you won't outgrow it quickly. Adjustable Canopy: Protect your baby from the sun and wind with the adjustable canopy that provides shade and privacy.
Value
We only choose original and safe to use products for our children before putting up on sale.
Replacement Warranty
We accept we can make mistakes, But the best part is you are 100% Secure. Just Call Us 03211222869 & See how we solve your problems.
Nationwide Fastest Delivery
We work with industry's leading courier partners to insure your package reaches you faster & Safely