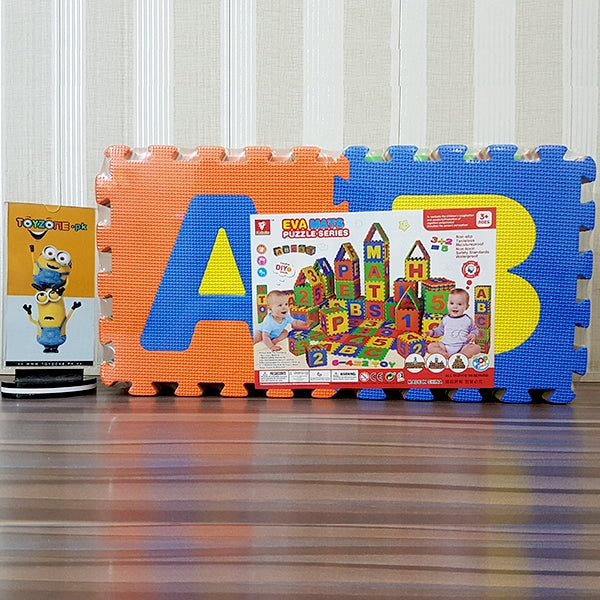 Educational Soft Puzzle Alphabets Mat Large - TZP1
Rs.4,485
Rs.5,500
Product Description: This childrens foam play mat features brightly color letters connect on the floor to create a fun play area!This play mat makes playing with letters and shapes fun whilst influencing learning as your baby develops. Recognise letters or spell first words, the alphabet play mat teaches all the letters from A to Z. Fun texture for tactile discovery. Each foam tile measures 12 x 12cm.Suitable for ages: 3+ years.Promote early learning, get your growing toddlers interested in learning their ABCs interlocking foam play mat.Each puzzle mat is crafted with safe, nontoxic EVA foam that provides a comfortable, durable floor area in homes or classrooms. Water resistant, non-skid and non-slip, light weight, noise reducing.Made of superior EVA foam material helps multisensory stimulation and colour training for children in an entertaining way.  
Value
We only choose original and safe to use products for our children before putting up on sale.
Replacement Warranty
We accept we can make mistakes, But the best part is you are 100% Secure. Just Call Us 03211222869 & See how we solve your problems.
Nationwide Fastest Delivery
We work with industry's leading courier partners to insure your package reaches you faster & Safely